COOL SCULPTING
The Coolsculpting fat-freezing procedure is the only FDA-cleared,* non-surgical fat-reduction treatment that uses controlled cooling to eliminate stubborn fat that resists all efforts through diet and exercise. The results are proven, noticeable, and lasting—so you'll look great from every angle.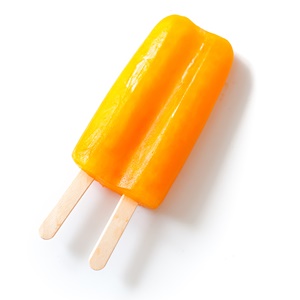 How Coolsculpting Works
Years ago, scientists at Harvard University observed that some children who ate popsicles got dimples in their cheeks. The scientists—Dieter Manstein, MD and R. Rox Anderson, MD—realized that the popsicles were freezing and eliminating small pockets of fat cells.
The idea that cold can target fat cells—without damaging the skin or surrounding tissue—was the insight behind cryolipolysis, the proven science on which the CoolSculpting procedure is based
CoolSculpting Freezes & Eliminates Stubborn Fat
The CoolSculpting procedure safely delivers precisely controlled cooling to gently and effectively target the fat cells underneath the skin. Treated fat cells are crystalized (frozen), then die. Over time, your body naturally processes the fat and eliminates these dead cells, leaving a more sculpted you.
SAFE
PRECISE
CONTROLLED
EFFECTIVE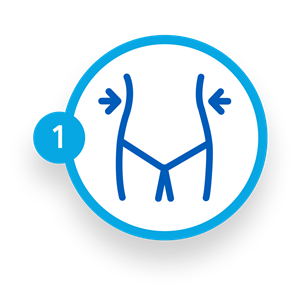 What To Expect:
During Your First Visit
You'll meet with one of our certified CoolSculpting providers during a one-on-one consultation. Kathy, Lindsey, Kelsie have all been certified through CoolSculpting University and are the most qualified in Bountiful, Utah.

Your CoolSculpting provider will take the time to discuss a holistic approach to your goals for reshaping your body. Together, you'll look at your whole body from different angles—and then focus on specific areas where you want to eliminate fat.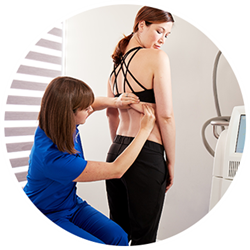 EVERYONE'S BODY IS DIFFERENT
Your CoolSculpting clinician will work with you on the best treatment plan tailored to your needs. It may take as little as one office visit to achieve your goals. With different applicators to choose from, your clinician can design a treatment plan that can give you your desired results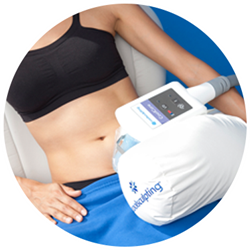 ELIMINATE FAT WHERE THE BULGES REALLY BOTHER YOU
For some people, a customized treatment plan may include more than one CoolSculpting treatment. For example, you may want freeze away fat from your inner and/or outer thighs—and also get rid of that muffin top. At Bahr Dermatology we have one system and can treat different body areas on the same day.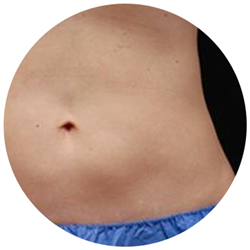 IT'S A HOLISTIC APPROACH TO YOUR BODY-SCULPTING TRANSFORMATION
Your CoolSculpting clinician will provide a clinical recommendation of which areas should be treated and how many treatments you will need. The result? The sculpted shape you want.
YOUR TREATMENT DAY:
NO SURGERY.LITTLE TO NO DOWNTIME.
During your treatment, a gel pad and applicator will be applied to the targeted area. The CoolSculpting applicator delivers controlled cooling to the targeted fat. During your procedure, feel free to read, check email, or even take a nap.
See Us Talk About CoolSculpting with abc4 news